Record everything from video chat to screen capture to audio.
Capture every element of your online meeting with the screen video recorder including video, screen sharing, chat messages and document presenting. By video recording your online meeting you'll ensure have a full record of your meeting. All audio-video recordings can be viewed later and will make whoever is watching them feel like they were really there at the moment.


More context to your meetings with video playback.

Recording live streaming video increases the quality and quantity of information available to you. You can use this information after your conference as a reference or send to others who may have missed the conference.
Access your video recordings from the cloud.
All your recordings can be accessed in one place within your online dashboard for easy watching, download, of sharing. All video recordings stored have a shareable link that you can copy and send after your conference. You can also download and share MP4s from the download list or access them from your online dashboard to play on demand.

Record on the spot or set to record automatically when scheduling, you decide.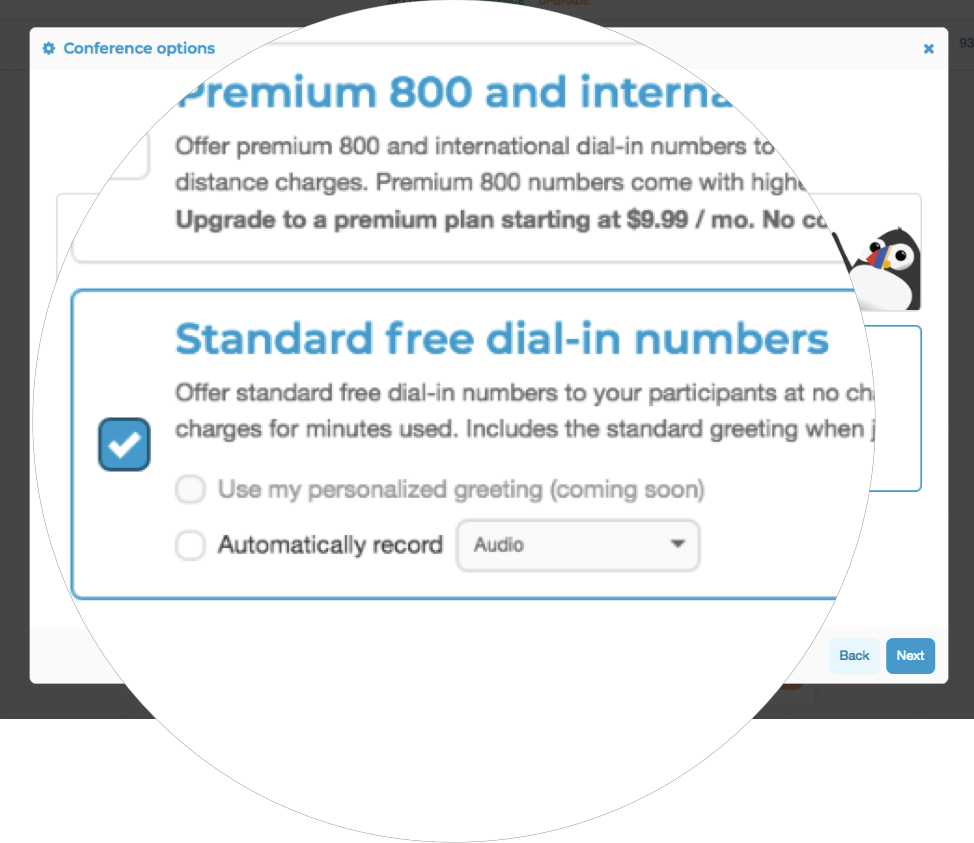 Set your conference to automatically record your online meeting when scheduling in advance or record on the fly by simply clicking the "record" button then "online meeting" during your live online meeting
Video Recorder is a premium feature available with Plus & Pro Plans. Learn More >>
Start Conferencing For FREE Today!